2 days ago
with 1,445 notes
/ via:
oshzt
source:
oshzt
mirror
-
time control
-
the most badass, precious bby i know~
3 days ago
with 1,706 notes
/ via:
junmittens
source:
junmittens
mirror
-
time control
-
10/100 of Shim Changmin through the years

1 week ago
with 287 notes
/ via:
kimjaejoong-blueblood
source:
princeinprague
cuddly sheep
-
you and your stupid face
-
i hate your face
-
Your voice was the soundtrack of my summer, do you know you're unlike any other? You'll always be my thunder, and I said your eyes are the brightest of all the colors. I don't wanna ever love another. You'll always be my thunder. - Thunder
So, that is the very long story of my—our love life. And yes, I am that cheesy to put in song lyrics. Only for you~ This is more like a narrative rather than a present really. But I hope you appreciate it either way. And if that doesn't work for you, then—
I love you, Taozi. Don't ever doubt that, okay? 
You're so cute and handsome and sexy and wow, perfect, and a whole lot of other things and I'm pretty sure I'm lucky to have you and—
I hate your face. And your legs. And your lips. And your butt.
Je t'aime pour toujours.
The first thing that I thought about you when we first met was you're an idiot. I never really thought of you as the boyfriend material for me so I never really thought that we'll be together as a couple. I didn't know when I liked you but I think it's for a long time and I was just ignoring it since I thought that love isn't really for me. I broke a lot of hearts before and I've been broken a lot as well. I thought of leaving for a long time but you're the one who kept me here. You're the reason I stayed. I've been preparing myself to leave all of these behind but you've changed that and I am thankful for that. You don't know how important it is for me to have you. I need you in my life so please don't let me go. I know that I've always told you that but please— I can't leave without you. I love you, baobei. So so much, I'll always love you. Now and forever.
"There was this one fight. It got pretty bad. Both parties were upset. They both threatened to leave, to end whatever they had right then. But honestly, they both knew they'd never get back to where things were if they did. And he realized that if he didn't leave now, he'd end up in this cycle. He thought this over. But he couldn't find it in him to leave. Nor could he muster up the courage to confess. "
I'm learning to fall. I can hardly breathe. When I'm going down, don't worry 'bout me. Don't try this at home. Pretend you don't see. I don't wanna know that you know. – Learning to Fall
"He slept it over. And in the morning, his friend had beat him to it.
He found out something amazing that morning. His friend liked him. A genuine kind of like. And it sort of made his heart soar and his cheeks warm. He was given a choices to leave; leave everything behind and forget everything that ever happened. His friend would try to get over him and move on. They probably wouldn't speak again. His heart clenched at the prospect. Naturally, he chose to stay. And he chose to tell his friend that he liked him too.
So, the two weren't really friends anymore. It… grew. And so did that feeling in his chest. They didn't get into a relationship right away. They both weren't ready for one. And so, he waited until they were. So, when one night, he got home, he was pretty surprised. It was the 22nd of September. The other person was nervous. He didn't know what was happening. And then, there were words. Looking back at them now, he couldn't remember what they were. All he knew was that he answered yes and that he was quite possibly one of the happiest people at the moment.
But there was still more. The next day,the two had a fight. Not a particularly bad one—but it hurt enough. He doubted if the relationship was going to work if they fought only a day in. So the latter pulled him close and told him three words. I love you. It was the first time he'd ever heard it like that—desperation interlaced in the words. It sounded so real. And what else could he say but say those three words back?"
'Cause this is the real thing, love changes everything.This is the night when every heart's explodin'. The real thing, slow down it's happening. 'Cause you got time to burn in the heat of the moment. That summer radio, fireworks off the patio. A 3 AM string of green lights in a row. And the real thing; love can change anything if you can just let go. – Real Thing
This the continuation of that other one. Do you think you can figure out where I got this story?
"Through all of that, he had a friend. Said friend was an idiot. They kissed, once or twice. Sometimes thrice. He never really noticed how many times. All he knew was that he liked to kiss and said friend was nice to kiss. He also liked to sit on his friend. Sometimes his friend woult sit on him. Other times, they'd just bicker and call each other stupid. Most times, he thought his friend really didn't like him that much."
Top down in the summer sun. The day we met was like a hit and run and I still taste it on my tongue. The sky was burning up like fireworks. You made me want you oh-so bad, it hurt. – Love Drunk
"After a period of time, they became more than friends. They were dancing in between borders. Jealousy began to grow from that ugly pit. Arguments ensued. Fights started. And really, this was only because the guy didn't really know where things stood. Did he even have a right to be jealous? He couldn't call the shots. He couldn't keep his 'friend' all to his self. And so for several days, maybe weeks, he held his feelings in. He wasn't sure. 'Do I like him?' He did. 'Should I tell him?' No. That would only end in heartache. He was pretty sure the latter didn't like him back. And he decided that he'd stay in that precarious position: between the borders of friendship and something more. It was hard. And whenever they fought, he always found himself hurting and pining. It sucked, liking someone that would never like you back. Or at least, you assume would never like you back."
Four letter word, but I don't have the guts to say it. Smile 'till it hurts, let's not make it complicated. We got a story but I'm about to change the ending. You're perfect for me. You're more than just a friend so can we just stop pretending now? Gotta let you know somehow. – Be Your Everything
Dear Taozi (aka Zitao, Stupid, Pabo, Yeobo, Baby, mine),
                Hey, baby. This is pretty late. Two days late—three, actually. Anyway, happy two months to us. I'm surprised you aren't sick of me yet.
I tried to read between the lines. I tried to look in your eyes. I want a simple explanation  for what I'm feeling inside.
                It's strange how two months seem so much longer. Technically, I've known you for longer but still, it's two months since we've been together.Through the heartache, pain, joy and whatever else shit we've been through, we've made it this far. And I swear, I love you more and more each day.
We could pack up and leave all our things behind. No fact or fiction storyline. 'Cause I need you more than just for tonight. You're oh oh all I care. I can't stop breathing in. I'm weak and you were my medicine. I won't stop 'till I am under your skin.
                Let me tell you a story:
"There was once this guy who never really believed in love. Or at least, never really believed he'd find it. So the first time he felt it, he was shocked, confused. He mistook it as something less than love. And that was how he lost his first. It was over before it even started. The second time—the second time, he recognized it. He knew how he felt. And for maybe a month or two, he was happy. But that was only because he was selfish. Even if he knew he actually did love someone and that someone loved him back, he didn't really do much for it. He still saw other people. It really wasn't fair for the other person. And so, that person left. And he fell out of love for the second time. That second time really did a number on him. He was pretty choked up about it—especially because he knew it was his fault. He was in a low place. He tried being happy, not getting caught up in anything. Spent more time with friends rather than hooking up with random people, maybe a casual fling here and there."
                That's the first part. It'd be too long if I sent it all at once. So you have to wait until I finish the other parts.
Hi. I love you.
I know I haven't been the best boyfriend these past few days. I've been horrible. And I've been busy. And I just feel like the biggest asshole in the entire universe. And just when we finally have time together, I disappear on you— I'm sorry. I really really am. I hate doing this to you. I tell you that so many times. And I just ultimately suck. I haven't even finished my present for you yet. I'm so so so so sorry. I love you so much and I don't like hurting you. Nor do I like making you wait for me.
These are purple Hyacinths. Purple Hyacinths mean I'm sorry. So— yeah. First of all, I'm sorry.
This is an Arbutus. It usually means I only love you. So, if you ever did doubt that, know that you're the only one I love. So so much.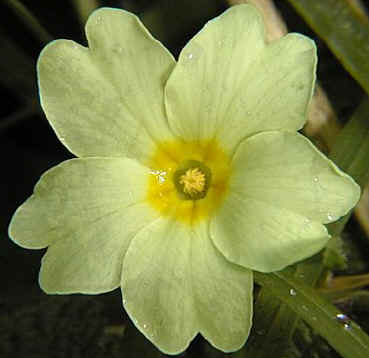 Lastly, this is a Primrose. I can't live without you. That's what this means. So, please please don't ever leave me. I need you.
I love you.
Again, you're so cheesy. I really appreciate all the things that you do for me and the things that you give to me whenever I feel upset. Thank you for everything, Changmin. You're the one who keeps me sane and complete. You're perfect even though you tell me that you're not but you are. I'm so lucky to have you in my life and never ever doubt my love for you as well, okay? 
Yeobo. I feel like the ultimate ass whenever I make you wait for me all the time and then I only give you an hour when I get back. I love you, you know that right? Please please don't leave me because it feels like I don't give you that much of my time. I love you. A lot. Don't ever doubt that, okay?
There's this song I was listening to earlier. This may sound cheesy but—I'll give you some of its lyrics.
I've got a closet filled up to the brim with the ghosts of my past and their skeletons. And I don't even know why you'd even try but I won't lie, you caught me off guard. Now I'm running and screaming.

I feel like a hero, and you are my heroine. Do you know that your love is the sweetest sin?

And I feel a weakness coming on. It never felt so good to be so wrong. I had my heart on lock down then you turned me around and now I'm feeling like a newborn child every time I get a chance to see you smile. It's not complicated. I was so jaded. And you caught me off guard.
I'm rushing right now and wow but anyway, that's for you and— yeah. I love you. So so much.
You're a cheesy shit but I love you. Don't you ever change, okay? Don't ever leave me either since I'm not good with goodbyes because of what happened before. I also appreciate that you always give time for me even if you're really busy these days. I love you so so much, baobei.
1 week ago
with 0 notes
submission
-
laxchangmin
-
cuddly sheep
-
my idiot
-
It is you. It is fucking you. I cannot describe it anymore, it is you. You are the only one that I will ever want. I belong with you. You are my home. I look at you, and somehow I can see 50 years from now on the front porch of some old house in the middle of nowhere and we're together. I need you. You are the only thing that matters. You are my good.
(Source: dggystyle)
1 week ago
with 28,968 notes
/ via:
kimtaeyeonchi
source:
dggystyle
for you
-
only you
-